Imran Khan Cancer Appeal (IKCA) raised £1.9 million during the month of Ramadan. Your donations in the holy month will ensure more cancer patients can be offered free treatment at Shaukat Khanum Memorial Cancer Hospital (SKMCH) in Lahore. It will also ensure that our new hospital in Peshwar will start admitting patients from December this year
But £1.9 million is just a fraction of our annual budget at SKMCH. The cost of treating a single cancer patient ranges from £3,500 (for Germ Cell Tumours) to £13,000 (for Chronic Lymphocytic Leukaemia). With that said, our Lahore hospital alone runs on an estimated £37million a year.
Cancer costs, and it is a disease that's on the increase. So please, please keep supporting us, or sponsor one of our cancer patients. Together we've already proved that cancer isn't incurable, and free cancer care in Pakistan isn't impossible.
Ramadan Highlights
At Imran Khan Cancer Appeal (IKCA), we know that hope and high morale are vital for recovery, and so do our donors and supporters. In that vein, there's no end to special occasions at Shaukat Khanum Memorial Cancer Hospital (SKMCH). Here are some of our highlights of the holy month: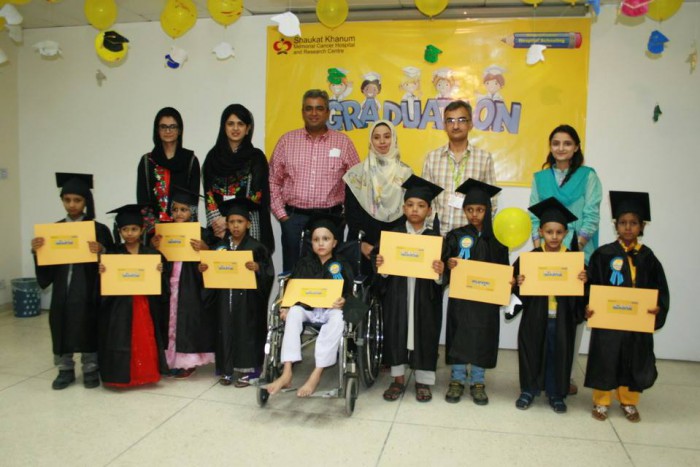 Kindergarten Graduation Ceremony
This Ramadan, SKMCH staff held a graduation ceremony for child patients who have been taking a kindergarten course at the hospital.
Read More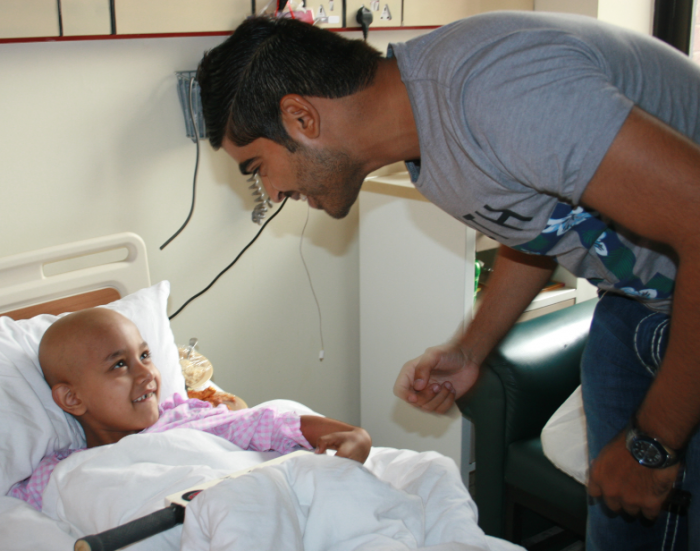 Haris Sohail Visit
Star cricketer, Haris Sohail paid a visit to the children's cancer ward at SKMCH. He spoke with young fans, gave out autographed cricket bats and generally helped to lift the mood.
Read More

The fun side of SKMCH
Kanza Naeem is a member of the Shaukat Khanum Tigers Club. This month she got to volunteer at the hospital in Lahore, and spend time with some of our cancer patients. When we asked her about the experience, she had a lot to say.
Read More